 Our sophisticated setting within the St. Regis Atlanta offers a cultured and inviting venue adorned with an extraordinary collection of 20th-century modern art.

Under renowned culinary leadership, Atlas brings a fresh and innovative approach to traditional cooking. Our menu is inspired by partnerships with local farms using the freshest and most seasonal produce. Each dish tells a story, and the menu is a journey that focuses on ingredients, provenance, and texture resulting in a powerful combination of wonderful and memorable food.

VIEW MENU
GROUP DINING
We offer a cultured and inviting venue ideal for intimate private events, group dining, corporate meetings, or rehearsal dinners.
LEARN MORE
The Garden Room
An enchanted and welcoming garden bar and dining experience appealing through its casual approach.
LET'S ESCAPE
PAPILLON ROOM
A bespoke installation creating the opportunity to experience a menu curated for the evening and customized to meet the desired private guest experience.
GET DETAILS
Our Team
Chef Freddy Money
Culinary Director
fmoneychef
Chef Freddy Money believes that beautiful food can create wonderful memories. His menus are crafted where each dish tells a story, and the menu is a journey that focuses on ingredients, provenance, and texture resulting in a powerful combination of memorable food. Having trained in some of the best culinary environments in Europe and working behind the pass for the Alain Ducasse Group, Chef Freddy currently shares his time with Tavistock Group and its restaurant portfolios.
Julien Gobin
Events & Service Director
Julien Gobin was born in Bordeaux, France, and spent several years in Budapest, Hungary. He moved to Atlanta, Georgia, in 2013 and, since then, has worked as a leader in the hospitality industry at various establishments for many years. Julien has been a part of the Tavistock Restaurant Collection since 2017, serving as the Director of Events and Sales. Julien plans to continue to create new ways for our guests to experience Atlas & The Garden Room while making extraordinary memories that last a lifetime.
Eric Snow
Executive Pastry Chef
One of Chef Eric Snow's favorite childhood memories was helping his mother bake cakes. He especially enjoyed the precision of measuring ingredients — a pastime that would develop into a satisfying career. Chef Eric obtained his first Pastry Chef position at Joël in Atlanta, Georgia in 2001. From there, he worked in various fine dining restaurants across the country. He honed his skills and gained experience at Alain Ducasse at the Essex House, Alain Ducasse at Mix, Daniel Boulud's Café Boulud Palm Beach, and several hotel resorts in Las Vegas, West Virginia, and Hawaii. Prior to Atlas, he worked at Fairmont, a luxury hotel in Austin, Texas.
Art
On the walls of the main dining room is an impressive gallery of 20th-century artwork featuring The Lewis Collection, one of the largest private art collections in the world.

Léonard Tsugujaru Foujita
Proverbes En Vitrines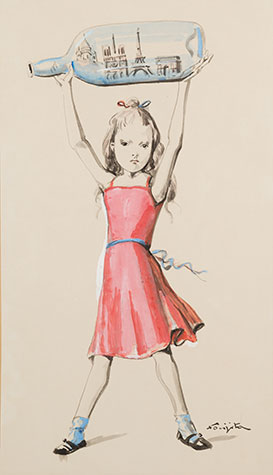 Léonard Tsugujaru Foujita
Mère À L'Enfant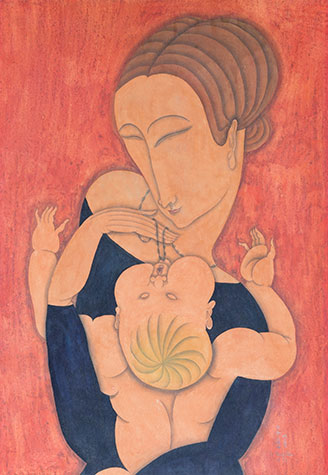 Léonard Tsugujaru Foujita
Les Danseuses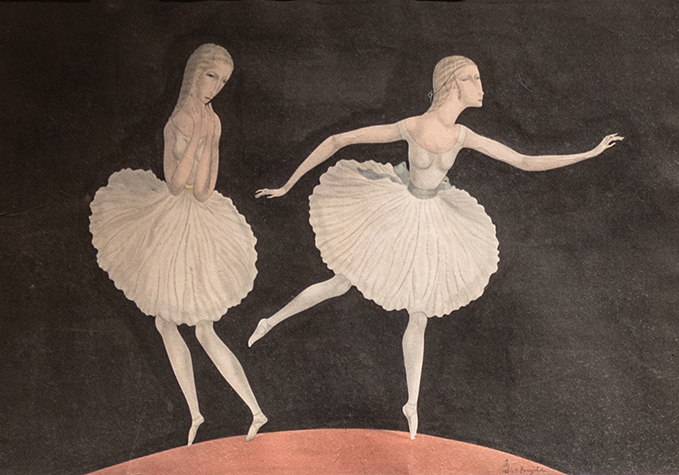 Léonard Tsugujaru Foujita
Les Chats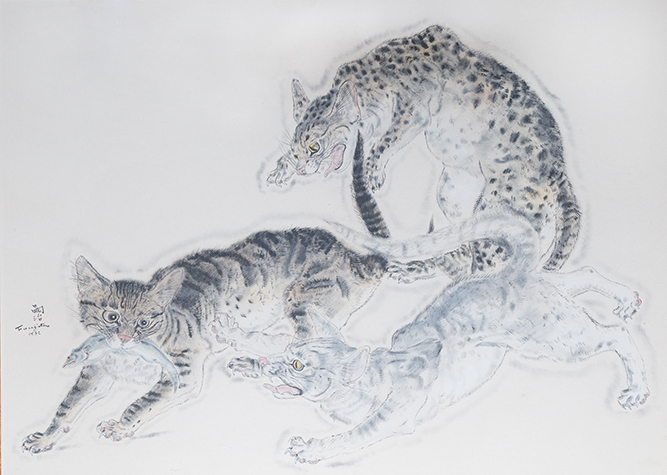 Léonard Tsugujaru Foujita
Jeune Couple Et Animaux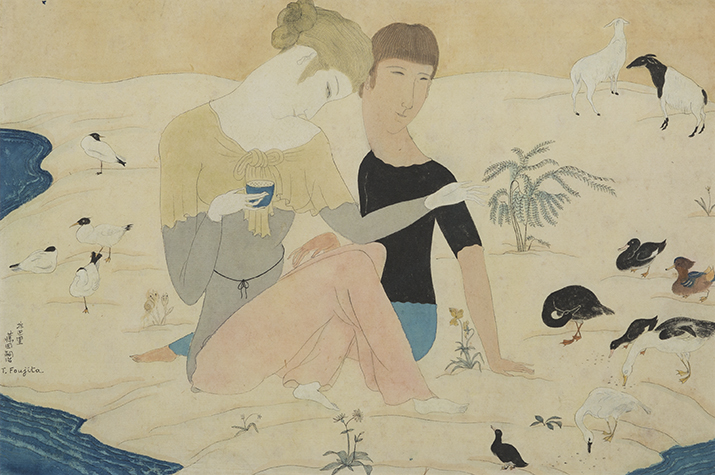 Léonard Tsugujaru Foujita
Fleurs