Media Inquiries
Tara Murphy
360 Media
Tara@360media.net
Career Inquiries
Interested in joining our team? Click here to visit our Careers page.
Location
88 West Paces Ferry Road NW
Atlanta, GA 30305
Located within The St. Regis Atlanta
Parking
Valet parking is available at St. Regis Atlanta or directly next to Chops off West Paces Ferry Road. The cost is $12 after validation. Please validate your ticket at the host stand.
*We are unable to validate self-parking.
Dress Code
For attire, dressy-casual clothing is requested in our dining room. We kindly ask gentlemen to refrain from wearing shorts, sandals, sleeveless shirts, or hats. Sportcoats or blazers are acceptable, along with jeans (no rips), polos, and casual button-down shirts; tie optional. Ladies are encouraged to wear dresses and skirts, casual dress pants, or jeans (no rips) with a stylish top.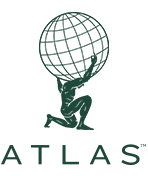 Leave a Message
We welcome your feedback and would be happy to answer any questions you may have. To contact us, please use the form below, call (404) 600-6471, or send your message to atlas@atlasrestaurant.com.